Matthew P.
3.0 star rating
Smells good
Review by Matthew P. on 7 May 2020
review stating Smells good
I loved the scent of the month so far, the smell is fantastic. Especially when I first put it in the truck. However, I scent only lasted about a week. Hopefully future scents will last longer.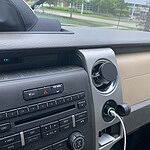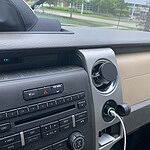 Christopher C.
5.0 star rating
Better than I expected
Review by Christopher C. on 21 Apr 2020
review stating Better than I expected
I have to admit that I was a little worried about getting the Rove. I have a 2017 Mustang GT. I have always had problems trying to find a vent clip that will work on my vents. The rove is the first one that I have found that stays and fits properly. Plus the clips that actually connect to the vent are silicone, not cheap plastic that can scratch your vents. The sleek metal design is very classy and stylish. Plus it smells great.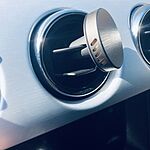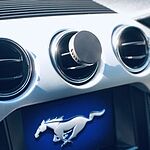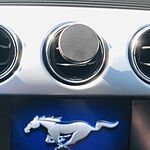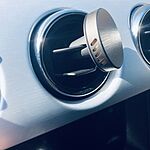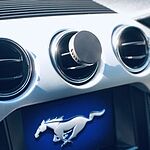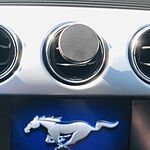 Alexandria L.
5.0 star rating
IN LOVE
Review by Alexandria L. on 18 Apr 2020
review stating IN LOVE
Scent of the month smells so amazing I get excited every time I'm in my car 😍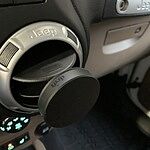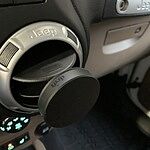 Simplistic & Minimalistic At It's Best
Review by Paul N. on 25 Feb 2020
review stating Simplistic & Minimalistic At It's Best
I recently purchased the Rove and thus far have been very impressed with how clean this unit looks and most importantly the scent is very unique & refreshing to say the least. I'm looking fwd to the next delivery, thanks Drift!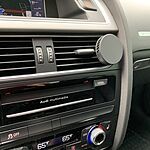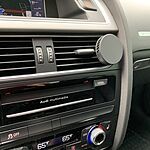 Works great!!
Review by Jason N. on 5 Sep 2020
review stating Works great!!
Works great. No issues scent stays longer with this than the wood block.
Q: Does it need heat to work?
A: heating/ac definitely assists in circulating the scent, but it isn't needed.
Q: What smell would be best for just a fresh car smell ??
A: bloom and grove are both really great options for fresh scents. bloom is more floral and light, while grove is more citrus-y.
Q: Out of the rove and wood, which one would you say is better? I already have the wood and want to know if I should switch.
A: it's a tough one. we love the look and feel of the wood, the rove works really good though in terms of distributing the scent more evenly over a longer period of time.
Q: Are there plans to add more scents? It would be really nice to be able to choose from the "monthly" scents as a choice of three is very limiting, especially for those who like Variety and like to have seasonal type scents in their car.
I would not want to subscribe to Monthly as I probably would not care for some. Thanks.
A: yes more scents are coming very soon to the rove. we do offer a one-time replacement for the scent of the month though if you end up not liking a scent.
Q: How strong is the scent vs Wood?
A: they are similar, the rove tends to be more noticible because it's using your cars air system but the wood works really well too.