It's really strong at first
Review by Ronda S. on 8 Aug 2020
review stating It's really strong at first
It's really strong at first after a few days it tones down. I'm in 3rd week and you can smell it occasionally. But I like it!!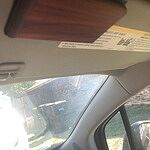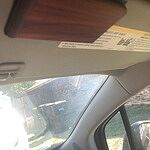 Ashley S.
4.0 star rating
Great...but..
Review by Ashley S. on 29 Jul 2020
review stating Great...but..
I love how it's not obstructive, the smell is great and even though when I opened I was afraid the smell would be overpowering, it really isn't. It's very subtle. My only problem is that it has only been 2 weeks and I can no longer smell the scent. Granted I've not found a car scent that actually lasts a whole month, just don't advertise that it does if it doesn't. May be in part to my living in the south and it's very hot and humid. On a very particularly hot day I could visibly see where the oils had been pulled to the surface. Outside of that though the scent of the month was wonderful and when I could enjoy the scent I thoroughly enjoyed it.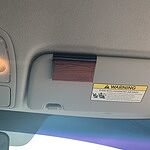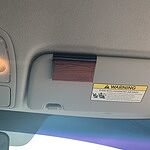 Andriy C.
5.0 star rating
Highly recommend this product!!!!
Review by Andriy C. on 21 Jul 2020
review stating Highly recommend this product!!!!
Highly recommend this product!!!!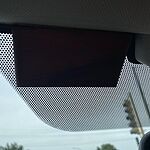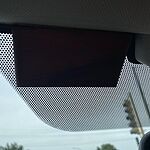 Scent Drifted Away
Review by Kevin G. on 17 Jul 2020
review stating Scent Drifted Away
The first week I was so impressed with the scent and how concentrated it was. It didn't last as long as I would have hoped. Reading previous reviews people mentioned not to have the windows down. I'm full A/C and the scent has faded.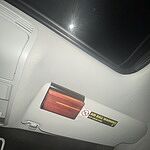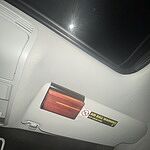 Kriselda B.
5.0 star rating
Just buy it!
Review by Kriselda B. on 7 Jul 2020
review stating Just buy it!
The most aesthetically pleasing car air freshener ever. Just strong enough to smell but not overbearing at all. It's compact, smells great, and better for the environment than all those plastic febreeze ones. My only complaint is I wish the company was more open about sustainability I.e instructions on how to recycle the wood block every month or how and where their products are made. Still a great deal and have recommended to all of my friends.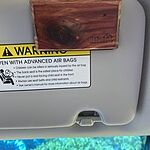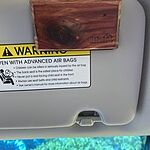 Q: Can you smell before you buy???
A: The best way to try out the scents is through our scent of the month program.
Q: Approximately how long do the scents last
A: The scents last around 30 days. Some things will factor into that as well such as heat, or humidity.
Q: why can't I just buy what I want instead of subscribing? I don't want to subscribe, just buy when I want. there is NO OPTION during check out to just purchase "at will"... only subscription options...
A: hey, thanks for the feedback. we are a subscription based only service right now; however, you can cancel and start back at anytime and the first month includes the visor clip.
Q: How do you get another vent clip if it's not your first time ordering the product?
Q: Hello. I just signed up for the monthly subscription and purchased (2) wood starter kits for both of our cars. Will I receive (2) fasteners or only one? Thank you.
A: yep! you'll be getting one clip per subscription.