our sustainable cedar drift wood isn't just a good looking, great smelling air freshener, learn more about the drift wood story.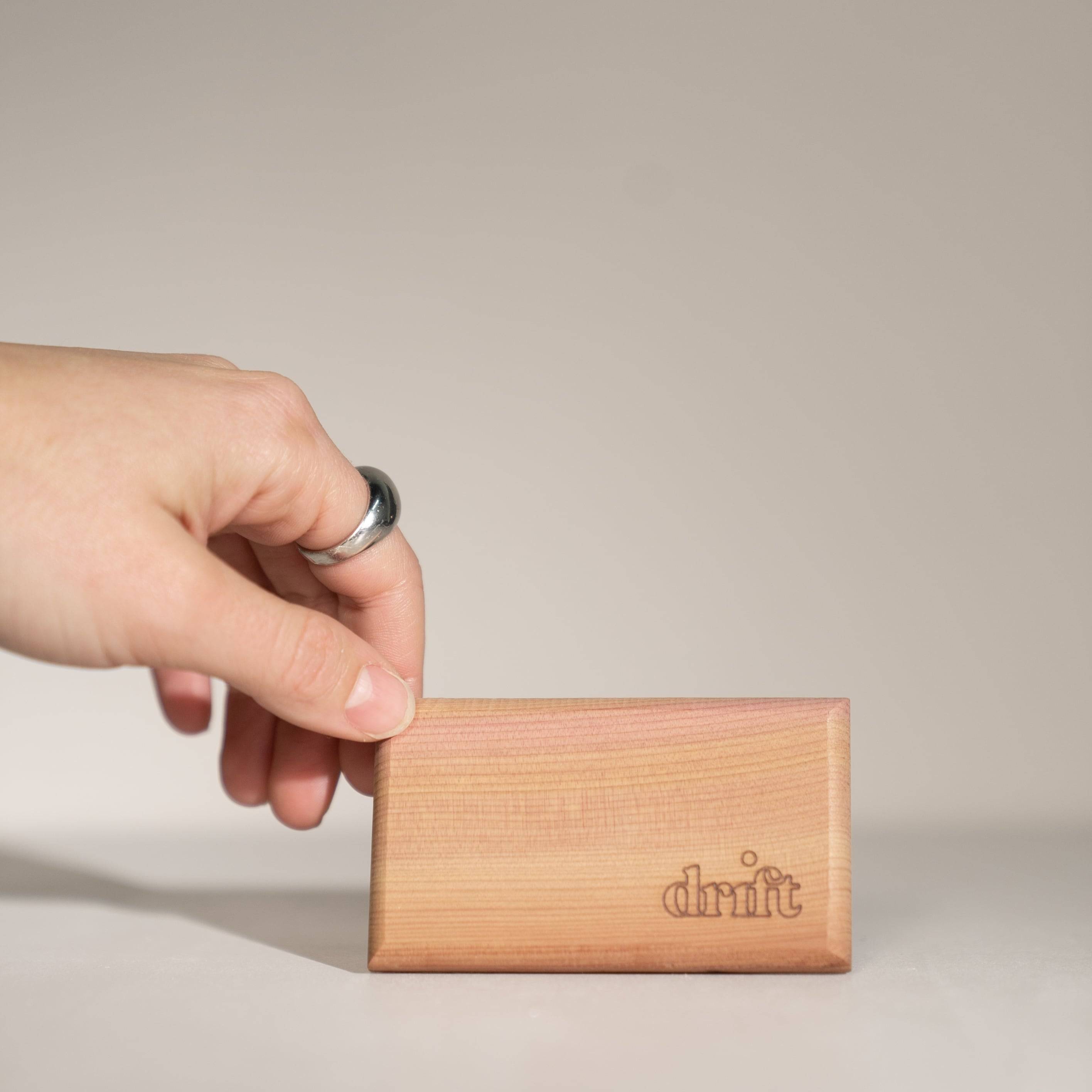 ---
anti bacterial & anti fungal
each one is unique in color 
and for the record, it's official name is "aromatic eastern red cedar"
our wood comes from sustainable tree harvesters right here in the USA. these harvesters use sustainable practices, like thinning, where some trees are removed while leaving others to grow. this helps to preserve the forests natural ecosystem.  
when it comes to a minimal environmental impact trees are a great natural choice. tree harvesting in the united states has been sustainable for over 50 years where the percentage of trees harvested was 2% and trees added was 3%. a hardwood tree can absorb as much as 48 pounds of carbon dioxide per year. that's 1 ton of carbon per tree by the time it reaches 40 years old. sustainable tree farms like these have become the 15th most powerful way to mitigate climate change (source: project drawdown) and continue to be a source of supporting and protecting our natural forests.
we follow fsc certified wood standard's from start to finish when we create your driftwood.
once they come from the farm, they are handmade by our master woodworkers to become what you know as your favorite car freshener.
"so far so good. have had my wood air fresher in my car for a week. my truck smells amazing. if your are thinking about it, i say just do it."
juan g. 
"loved the smell right away and the look of it is way better than an ordinary car freshener."
brittany f.
"got my first month - this smell is awesome. the wood setup is cool and classy looking and subtle in my car."
christopher k.