Our Hottest Scent of the Month Yet
No that's not the heat on blast, it's just our September scent of the month, Get a Room, created in collaboration with Confessions of a Rebel. All heat and plenty of skin this sensual medley of forbidden apple, stripped down woody notes and rich vanilla give the term "joy ride" a literal meaning.
Choose a Car Freshener Style For Your Get a Room Scent
Subscribe to Get a New Scent Each Month
Our unique rotating scent of the month option has quickly become a community favorite. we've used our best noses, best ingredients, and best memories to make these seasonal, limited-edition scents. get a new scent, and its own unique story told every month.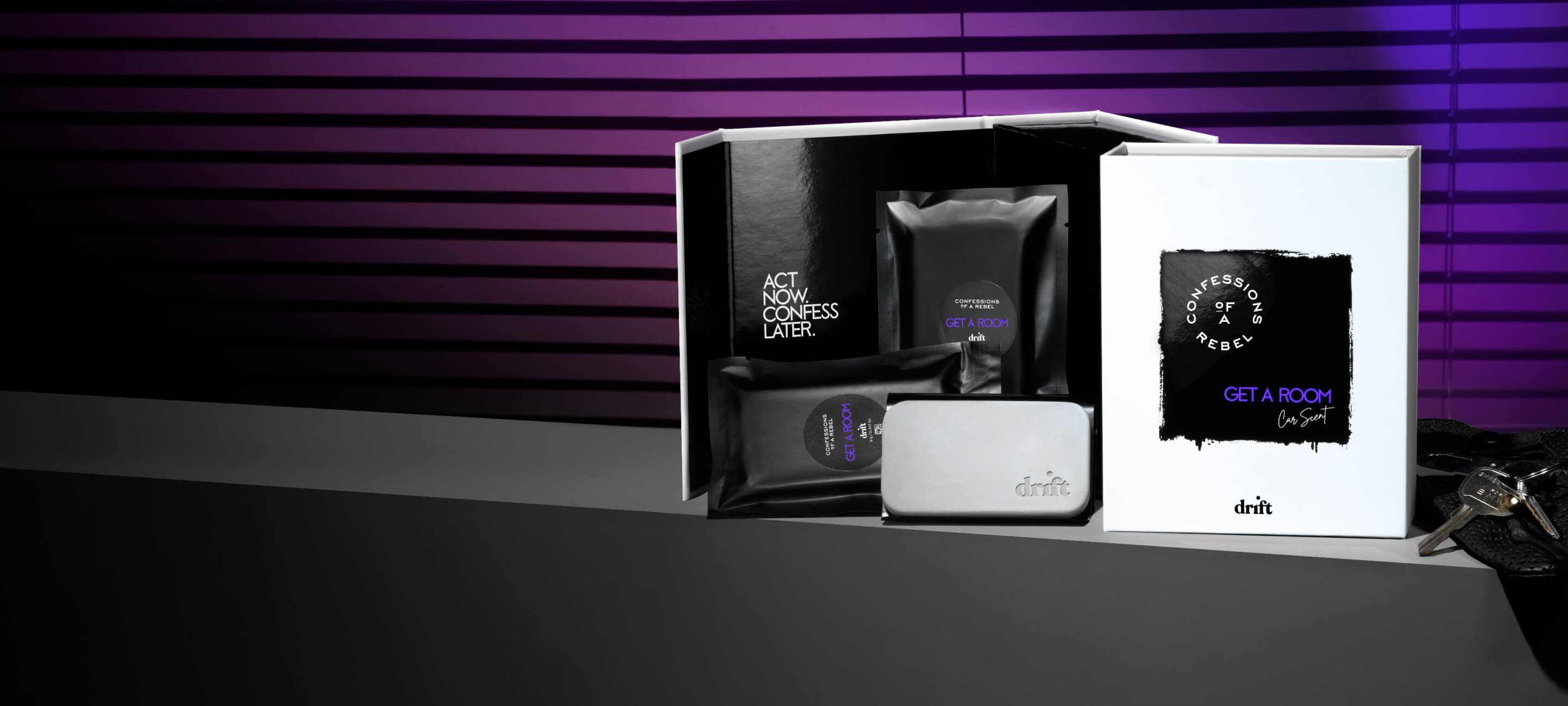 Take some refills along for the ride. This three-pack of car scents, available in the stone option, ensures you're prepared wherever your journey leads you.
Shop Now
I had been looking at ads for drift for a while and decided to give it a try. i'm so happy i did! i ordered the scent of the month and it was amazing, totally different than any other car air freshener i've ever used.
Absolutely love drift! one of the best parts of the month is getting whatever the scent of the month is. great product for a great price.
I absolutely love the smell and i'm glad drift does scent of the month so you won't become nose blind to the scent you bought.