trying to decide which drift air freshener is for you? in our opinion, you can't go wrong with either one but we're here to help you find your perfect match. if you are someone who likes a natural but unique look, the wood might just be your thing. for those wanting an air freshener that blends in and doesn't take away from your car's interior like most traditional vent clips, metal is clearly the winner. as far as price point goes, wood is a solid $8 across the board for your starter kit and refills, where metal is $15 to get the matte black all metal clip, but your refills are only $8. both have unique scent offerings and are part of our fan favorite "scent of the month" option, where you get a new on season scent every month. either way you look at it, we say it's a win- win. feel free to reach out anytime with questions about either product, or further help in selecting which one is best for you.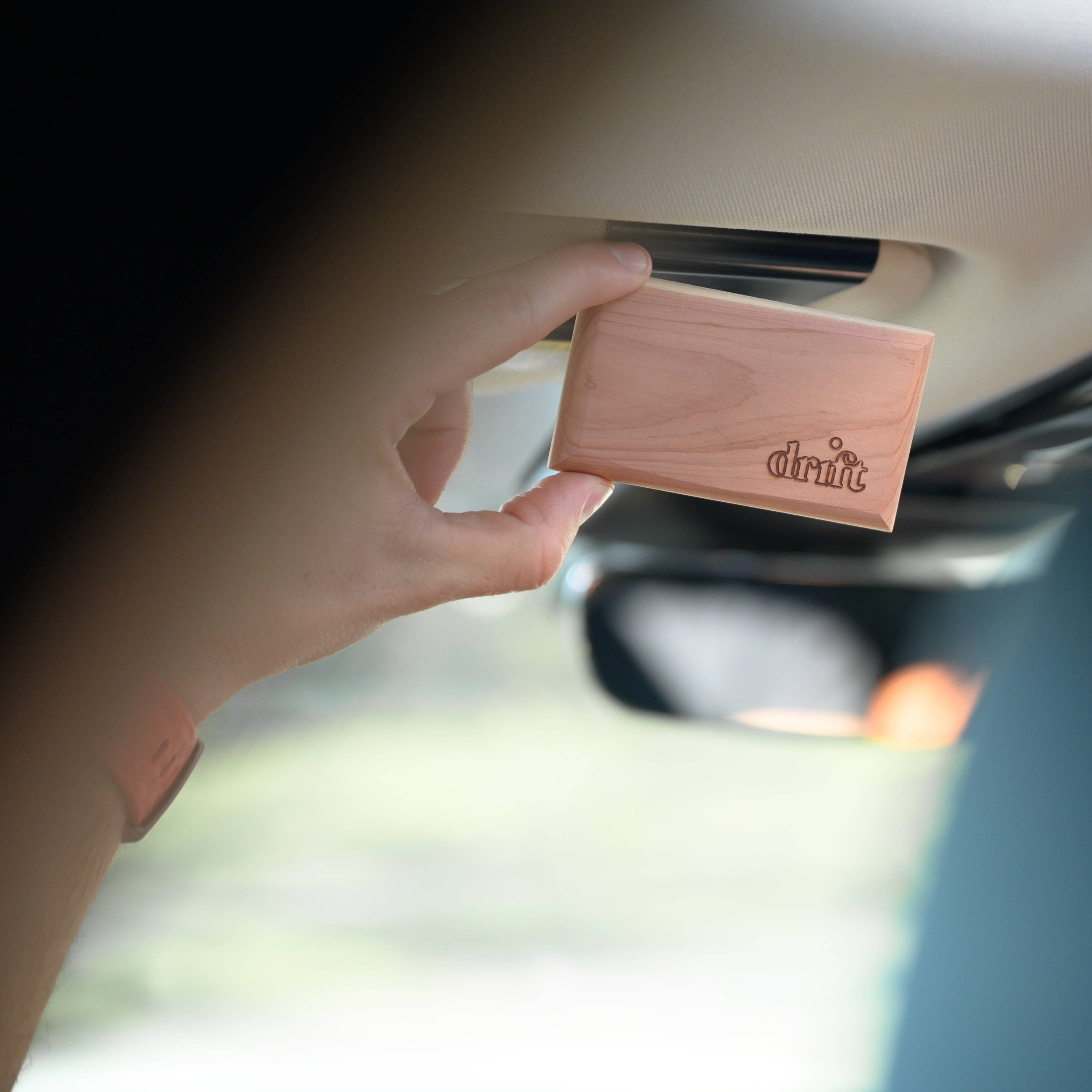 uprooting the traditional air freshener. we've combined functional design with real scents that are always phthalate free. natural hand-cut wood, soaked in essential and fragrance oils. magnetized to fit perfectly on your visor with our metal clip.
made in the usa from sustainably sourced wood
passive scent diffusion
customized delivery schedule
free shipping
our minimal, sleek, design-forward air freshener, created to blend in with your dash and made with alonized steel. utilizes your car's climate control, rove delivers real, phthalate-free scents, keeping you fresh for up to 30 days.
reusable clip with universal vent compatibility
adjustable scent strength & air flow
customized delivery schedule
free shipping